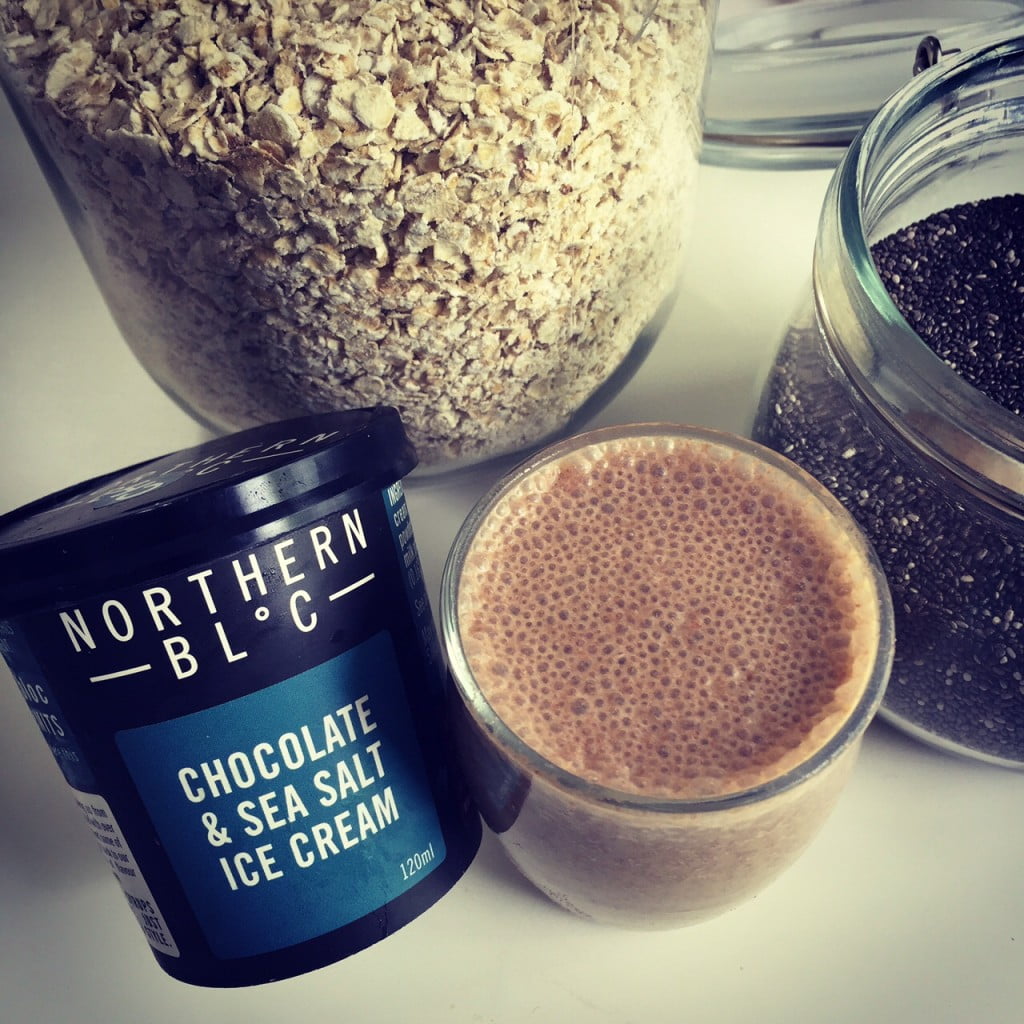 At Northern Bl°c we love a good breakfast and nothing sets us up for a productive day like a nutritious shake.
At the weekends – we like to
Northern Bl°c Breakfast Shake:
INGREDIENTS:
Large scoop of Northern Bl°c Chocolate & Sea Salt Ice cream
Handful of baby spinach
1 small banana
1 tbsp of oats
1 tbsp of chia seeds (soaked overnight in soy milk)
Soya milk
Even a handful of baby spinach
INSTRUCTIONS:
Pop the ingredients in a blender for 30 seconds and enjoy!
TIP: Swap out the soya milk for the milk of your choice! This works really well with almond milk / coconut milk / cow's milk.
You can also swap the banana for half a ripe avocado to make a creamy shake.