NORTHERN BL°C's ice cream for dogs is the ulti-mutt ice cream treat for four-legged friends. Packed with fresh fruit and lactose-free, our new dog ice cream has been given a round of a-paws by leading canine dietary consultants at Elmo's Kitchen, approving the recipe for pooches.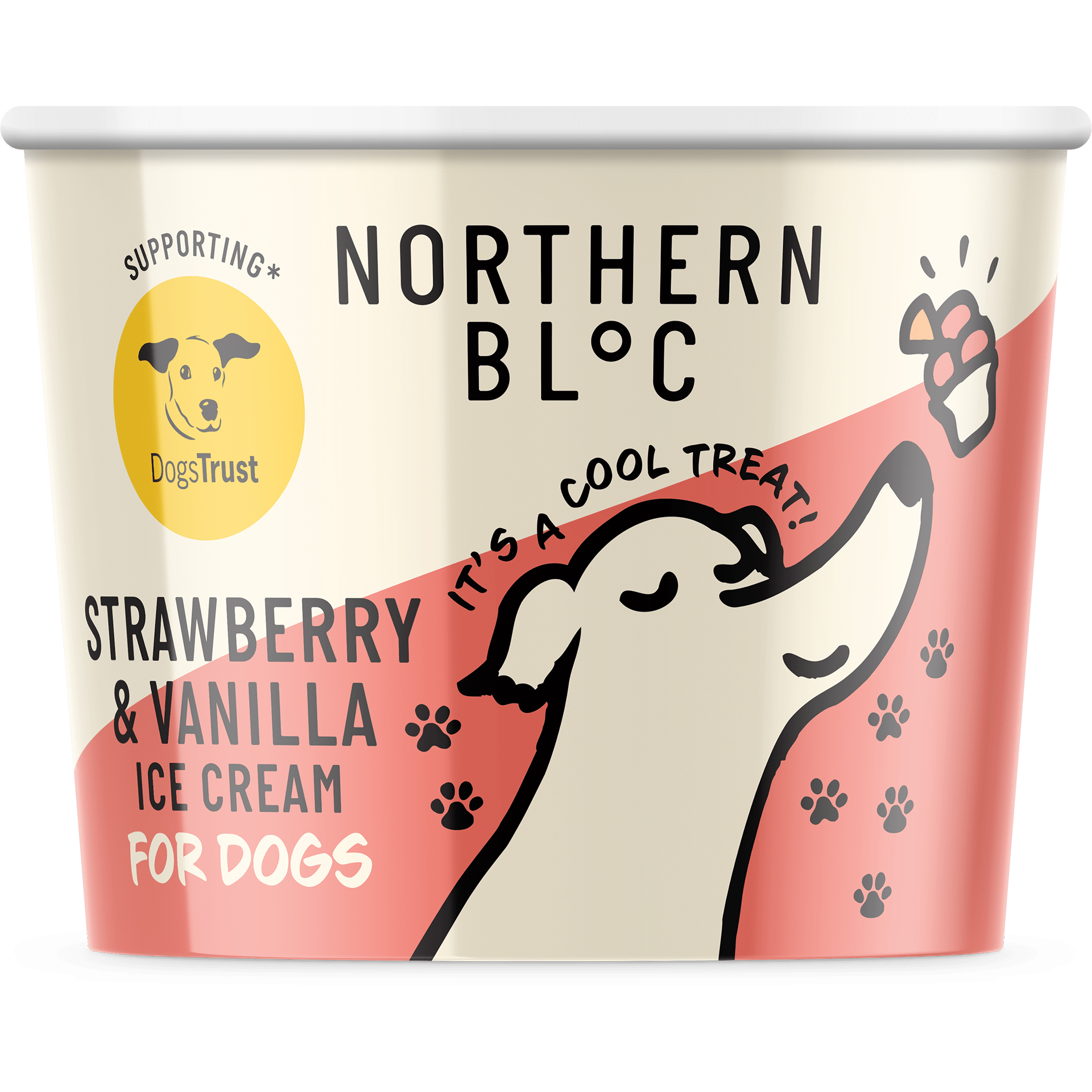 For every purchase of our Strawberry & Vanilla Ice Cream for dogs, a portion of the sale will be donated to the Dogs Trust, the UK's largest dog welfare charity. We're proud to say that with the money raised, thousands of dogs cared for by our friends at the Dogs Trust, an organisation that receives no government funding, can receive the life-changing support that they need. It's a treat worth fetching!
From spring 2023, our ice cream for dogs will be stocked in hundreds of venues and tourist attractions across the UK which already offer NORTHERN BL°C ice cream. Now the whole family can enjoy an ice cream treat together in the sunshine. We really are on a mission to make ice cream for everyone!
Once you get your paws on a tub, we'd love to see your pups enjoying our new dog-friendly ice cream- so make sure to tag us in your snaps! You can find us on Facebook, Instagram and Twitter. Who doesn't love a cute dog pic?!