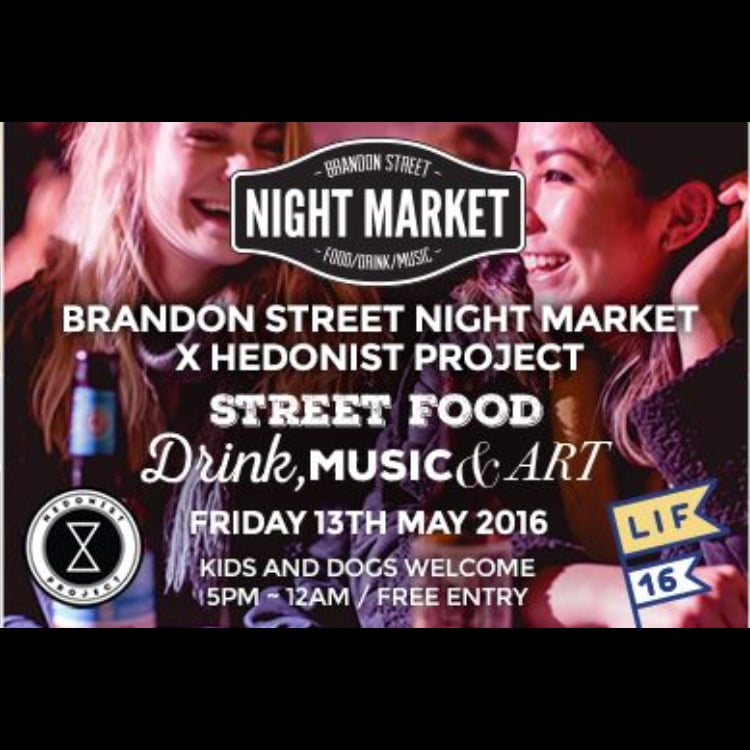 Brandon Street Night Market x Hedonist Project x #LIF16
As part of Leeds Indie Food Festival
Friday 13th May 2016
Canal Mills, Brandon Street, LS12 2EB
Doors: 5.00pm – midnight
Street food, cocktails, spirits, craft beer, live art and music, all across two rooms in a refurbished 18th century textile mill!
FREE ENTRY
Kids + dogs welcome

Food:
Jenny's Jerk Chicken
Longhorns Barbecue Smokehouse
Northern Bloc
Dim Sum SU Street Food, popups and Events
Piggy Smalls
Pizza Fella
+ more tba
Drink:
Rum Shack
Brewers market bar – Northern Monk, Ilkley Brewing, Magic Rock, Five Points, Wylam, Camden Town
+ prosecco, wine and cocktail pitchers!
On the 13th May, we'll be part of Leeds Indie Food Festival as part of Canal Mills' Brandon St Night Market.…
This year it's Leeds meets the Caribbean, as we team up with local liqueur specialists at the Hedonist Project, to bring you a rum themed Friday night of street food, drink, music and more!  We will of course have our Coconut & Lime Ice cream which is sure to cool you down after the Jerk Chicken and be a great pairing with your tropical cocktails
Jennys Jerk Chicken, Pizza Fella and Northern Bloc amongst many others will be serving up street food, with a wide range of craft beer, cocktails and spirits on tap all night long including the ever-popular Rum Shack.
After it's roaring success last summer, the Rum Shack returns for one night only for this special occasion. In just 12 weeks, the shack sold over 900 bottles of rum, let's see how many we can do in just one night!
#LIF16