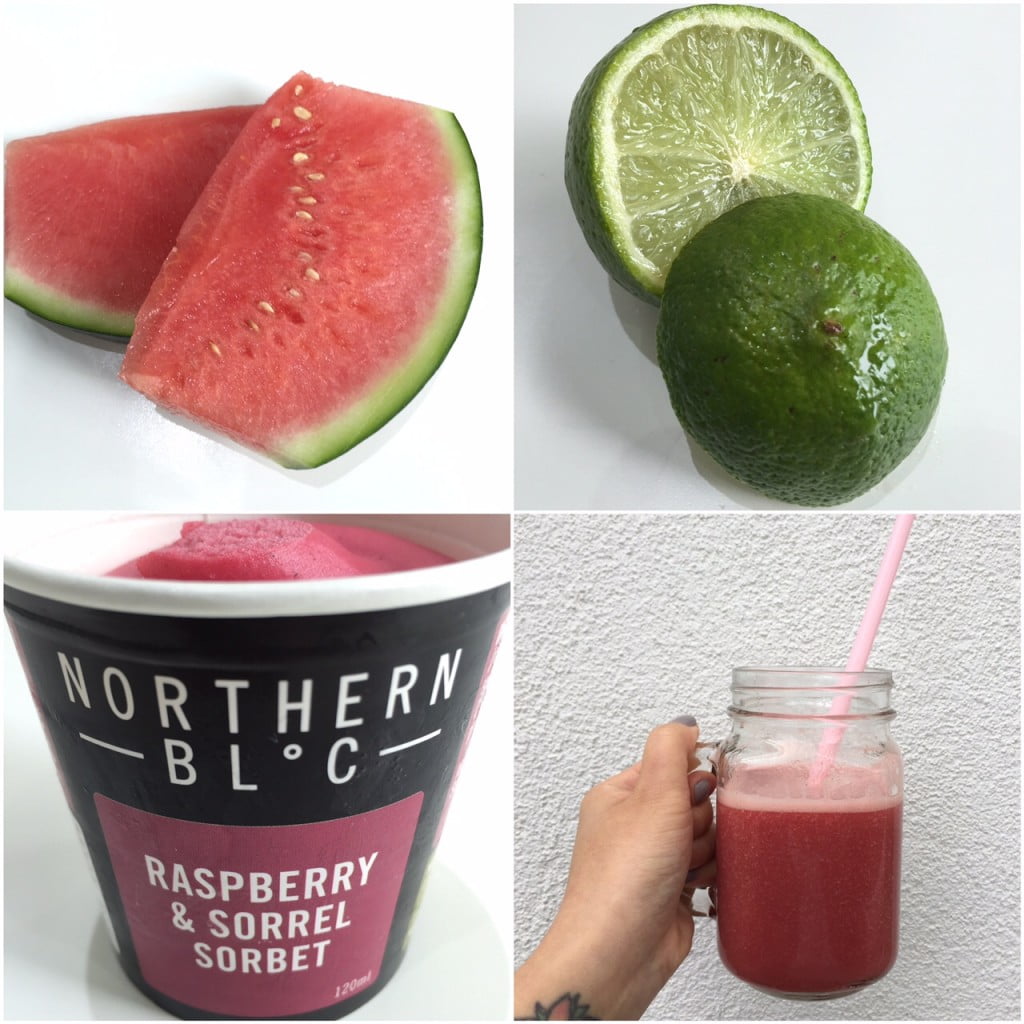 This week in the world of ice cream…
In South Korea, a store has launched the worlds first hangover cure frozen treat. It contains raisin tree fruit juice – an ingredient used in traditional hangover cures since the 17th century.
Hangover cures are somewhat of a myth however, and we know that although you might think you need a dirty fry up and overload of carbs, what your body really needs after one too many the night before is to be REHYDRATED and an intake of VITAMINS & MINERALS.
Here's a tried and tested hangover cure of our very own for you to try at home.
Northern Bl°c Hangover Smoothie:
INGREDIENTS:
Large scoop of Northern Bl°c Raspberry & Sorrel Sorbet (Our sorbet contains 40% real raspberries!)
1 large cup of Watermelon (contains plenty of water to rehydrate you)
Juice of half a lime
Teaspoon of dried golden berries (high in fibre & iron)
FOR AN EXTRA NUTRITIOUS BOOST WHY NOT ADD…
Teaspoon of dried acai seeds
Or A handful of strawberries
Even a handful of baby spinach
INSTRUCTIONS:
Pop the ingredients in a blender for 30 seconds and enjoy! Anyone can manage this even with a hangover!
TIP: You can always prepare the watermelon the day before or even keep some frozen in the freezer for morning emergencies!