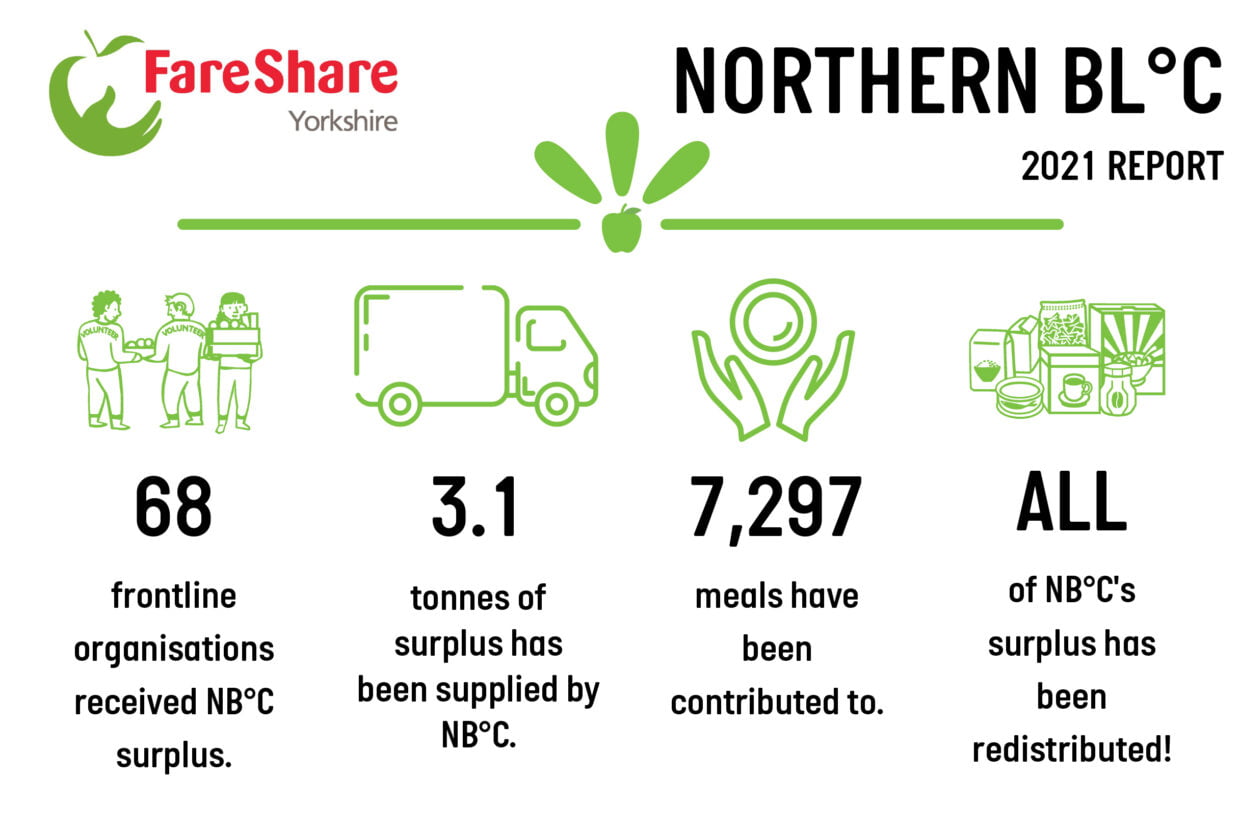 At NORTHERN BL°C, our operations and production teams carefully plan so we don't often have surplus stock.  However an unpredictable year for all of us meant that we ended up with some extra stock.
Thanks to our incredible friends at Fareshare Yorkshire we're putting it to good use — and doing our bit to make a difference.
We're pleased to announce that in 2021 we supplied 68 Frontline organisations and contributed to 7,297 meals!