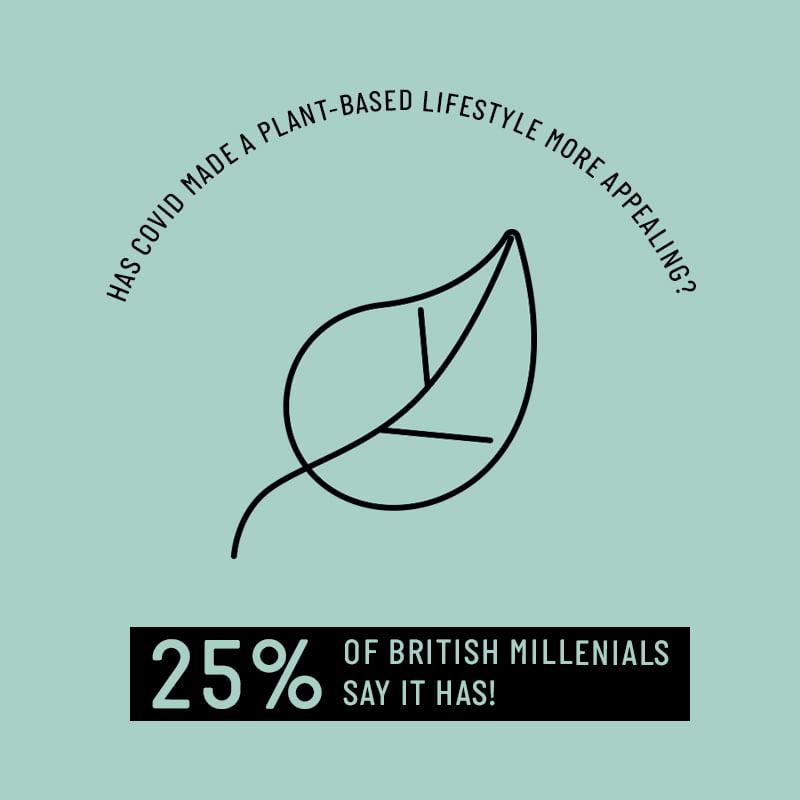 Why the vegan way of life is more appealing than ever
Northern Bloc has always banged the drum for plant based living. In 2012, we promised to create a range of amazing tasting vegan ice creams for everyone to enjoy. Or, as we like to call it, ice cream for all. Our fourth generation ice cream chef (and resident perfectionist) makes sure they deliver on our taste promise and that's why they fly off the shelves in supermarkets and take pride of place on the menus of some of the best restaurants in the land. 
But 2020 is turning out to be a bit of a turning point for veganism. Why? The c-word. Vegan living was already on the rise, but the pandemic has accelerated its popularity as the world has seen the positive impact on our planet over lockdown and considered what would happen if we removed animals from the food chain. We'd go as far as to say that the appetite for sustainable eating has jumped forward ten years, in the space of just one.
The figures 
A recent report by industry experts, Mintel, reveals that a quarter of British millennials (25%) say that the Covid-19 pandemic has made a vegan diet more appealing to them. Across all Brits, the figure is over one in ten (12%.) Northern Bloc's own sales support that, with supermarket sales this spring up 30% on last year, suggesting consumers have used their time at home to experiment with new vegan flavours. 
The food
And as consumers' expectations are shifting, so is the industry. Vegan options in supermarkets and in the out-of-home world are becoming less of a box ticker (vegan sausage roll, anyone?) and instead, genuine plant-based alternatives, packed with choice and flavour. Just this month, Pret A Manger became the first food-to-go retailer to launch a vegan bakery within all of it's Veggie Pret stores. In the first weeks of trading, the Very Berry Croissant sold double the amount of the non-vegan jam croissant it replaced. The increase in demand in vegan food is forcing the industry to up it's game. And we love that. 
The future 
So, we're thinking twice about having animals in our diet. We've witnessed the improvement in air quality, the longest coal-free power run in history and the improvements to wildlife as the world slowed down over lockdown. What's next? This shift to sustainable eating is set to continue and we expect to see brands using more  locally sourced ingredients, prioritising reducing their carbon footprint and food waste. Northern Bloc is currently running a trial with a local strawberry supplier, testing the recipe for our strawberry purée with seconds from strawberries that would normally be thrown away. It's time to champion what's on our doorstep. 
*Photo credit. Matt McCormick  / Sharing starter by Chris Hale for the NB°C Veganuary Supper Club.