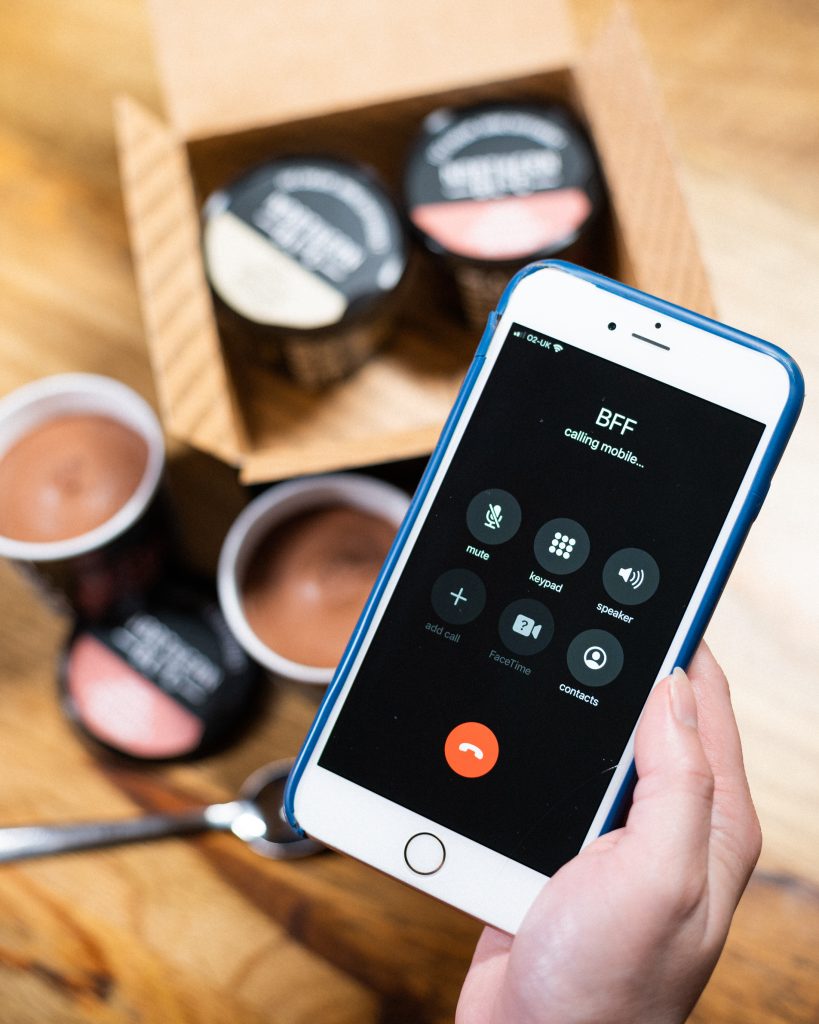 We all deserve a reward now and again. That's true for always, but especially in 2021. Because it's been a full year of Zoom and gloom — and we all deserve some much-needed dopamine (the kind that comes from our built-in reward system).
If you're looking for a reason to reward yourself, you've got it — we're telling you to! And if you want a recommendation of how to do it, then check out our top seven favourites below. 
1. Call a pal
You probably don't need an excuse. But we're all feeling a little isolated right now and things can get busy. Even if you've got a years-long text chain and committed to double-tapping all their social posts, it's important to take that time out to give them a call. You'll feel all the better for it, and so will they.
2. Visit YSP
We're huge fans of Yorkshire Sculpture Park! It's an idyllic setting, with loads of really inspiring contemporary and modern art spread across 200-something hectares of fields. It's basically a playground for art, with famous names on show from the likes of Barbara Hepworth and Henry Moore and more. It's the perfect place to take time out for an outdoor reward. 
To double-up on your reward, pick up a tub of Northern Bloc ice cream while you're there! 
3. Yoga it up
Whether you're a diehard Yoga with Adrienne fan, or you're just like a nice stretch now and again, yoga is a fantastic way to reward yourself with an all-body reset. The best part is you don't have to be great at it to feel good from it!
4. Get an early night
Late nights out are overrated. Get cosy in bed with a bedtime treat (we can recommend chocolate-y goodness in the form of our Chocolate and Straticella) and enjoy those sweet sweet z's. You'll be glad for it when you wake up well rested and rewarded.
5. It's bathtime!
Go all out with your bath experience. Bath bombs, candles, you name it. Up your game with a craft brew can and a tub (of ice cream) for the tub. Ultimate steamed-up chill; big reward. 
6. Get absorbed in nature
Explore an outdoor spot that you've always wanted to visit. (Guideline / location dependent but…) We recommend Bolton Abbey as a beautiful spot to get absorbed in nature, landscape and all things beautiful. From riverside views to woodland paths, it's the ideal space to get lost in the moment and take a bit of time to just enjoy.
It's a perfect place to visit with a friend or family, and enjoy a few spoonfuls of ice cream while you're at it. 
7. Takeaway day
Why not order from your go-to takeaway? Or hey, how about trying something new?
It's a Tuesday you say? Even better. Get it ordered. Turn on the telly. Got ice cream in the freezer? Dessert is sorted. 
Want a little reward but can't decide what you want? Then let us help you! Play roll & reward and let the dice decide!