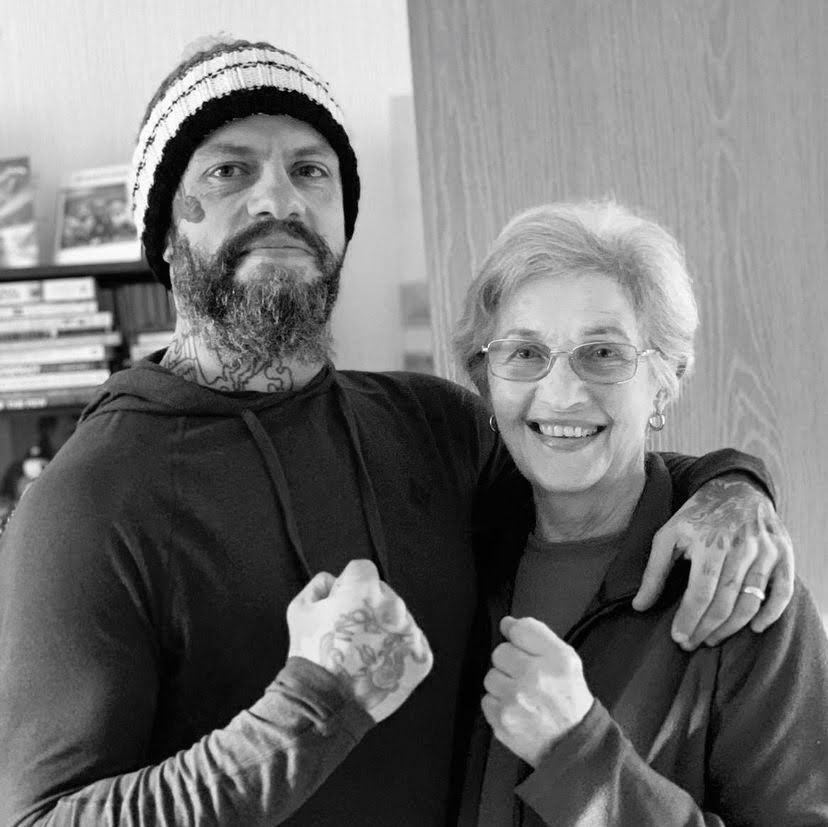 We've loved reading all your brilliant nominations as part of our Reward Yourself competition. It's been a tough year for everyone, but so many fantastic stories have come out of it too — we all deserve a (virtual) high five for sticking together while apart.
We've decided to interview a few friends, fans and industry-folk about their experiences of lockdown and who they'd nominate for a reward. One of the people we spoke to was Scott Mustapic, Tattoo Artist at Easy Tiger Tattoo.
Hello Scott! How's the past year been for you?

Well, luckily, I've normally got a five to six month waiting list for bookings. So that has trimmed off slightly — and people have recycled their appointments so I've been able to come back to work as normal.

Through summer it just felt like a massive holiday, getting to play with my kids for six weeks. It's been tough with the government being late with furloughs this time around — expecting people to have three months worth of savings to get through this. It had a massive impact on the industry because it all just dropped off completely. Everything got flooded overnight, all the artists went — we'll do prints, we'll do merch. There's only so much merch that people want to buy. I did a few. But at the beginning of lockdown it was actually just nice to have some time off.

I had a tough time during the second and third lockdown. It's one of the lowest points I've been in my life, because of what was going on in my personal life. It honestly felt like being awake in a nightmare — I've read a lot about men's mental health since coming out of it. I have three wonderful children, good friends and a nice job — it almost brought me to tears thinking of people who struggle without all that I have to be grateful for.

Who do you think deserves a reward?

My friend Sue from Castleton Mill has always been there to help me through things, especially in the past year. She's always answered the phone at any time, even when I thought I was going crazy. Lockdown in winter was especially tough. I think there was a month where I kept going around having the same conversations with her. It was like, she's already told me this I just needed telling again.

I remember one of the big things she said to me was 'only you can do this'. It seems obvious now, but once I realised I was suffering it drove me to change things.
What experience would you pick for her?

She needs a plane ticket.
To where?
God knows. Amsterdam maybe!

Know someone who deserves a reward? Nominate them here for a chance to win!