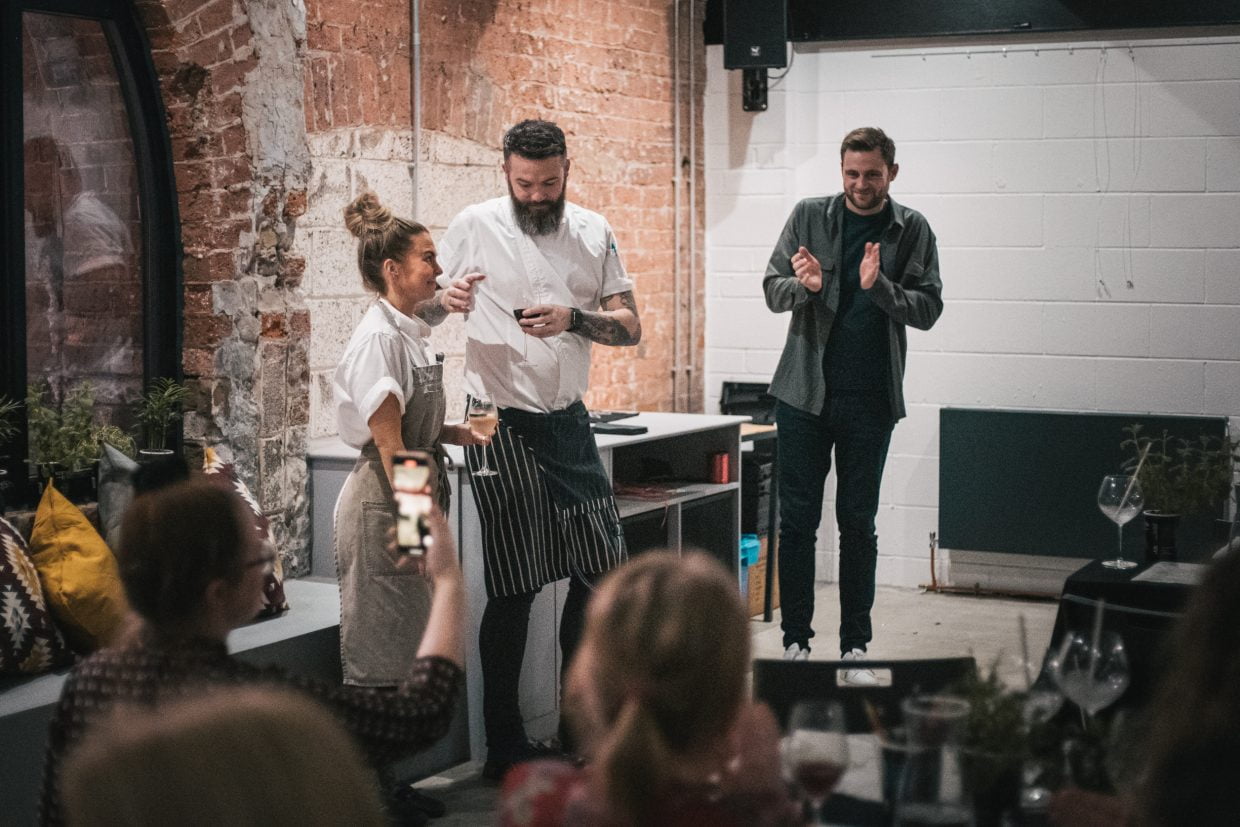 We've loved reading all your brilliant nominations as part of our Reward Yourself competition. It's been a tough year for everyone, but so many fantastic stories have come out of it too — we all deserve a (virtual) high five for sticking together while apart. 
–
We've decided to interview a few friends, fans and industry-folk about their experiences of lockdown and who they'd nominate for a reward.
We spoke to Josh Lee, one of our co-founders at NORTHERN BL°C.
Hello Josh! How has the past year been for you?
It's definitely been an unexpected year to say the least! 
Our team at Northern Bloc have been working incredibly hard throughout the pandemic to keep doing what we do best — which is to make great ice cream. We're really proud of what we've achieved over the past year, and everyone that's supported us.

We wanted to give back to the communities around us too, in any way we could. In October we launched our vegan White Chocolate and Honeycomb tubs at Waitrose, which we called The Show Must Go On! All the proceeds from this limited edition flavour have gone to the Theatre Support Fund+ — a charitable organisation that supported theatre staff throughout the pandemic. Some of our very first stockists were theatres, so we really wanted to give something back to them during a really tough time for the industry.

We've also launched our Reward Yourself competition, asking our customers to nominate someone who deserves a reward for the chance to win an experience! It's been amazing reading so many of the stories that have come through thus far. It's been a tough year and everyone deserves a big (virtual) high five for staying strong in tough times.

Oh, and I can't forget about our new Chocolate Collection. Chocolate Stracciatella and Chocolate & Honeycomb is a winning — and delicious — combination!
Who would you nominate for a reward?
It would be amazing to nominate everyone that's been involved with Northern Bloc and supported us, especially over the past year.  A person that definitely deserves a reward is my wife, who had our first baby during lockdown!
And what would it be?
I love for her to be able to catch up with her friends for a nice meal or a spa treatment!
 
Thanks Josh!
Know someone who deserves a reward? Nominate them here for a chance to win!