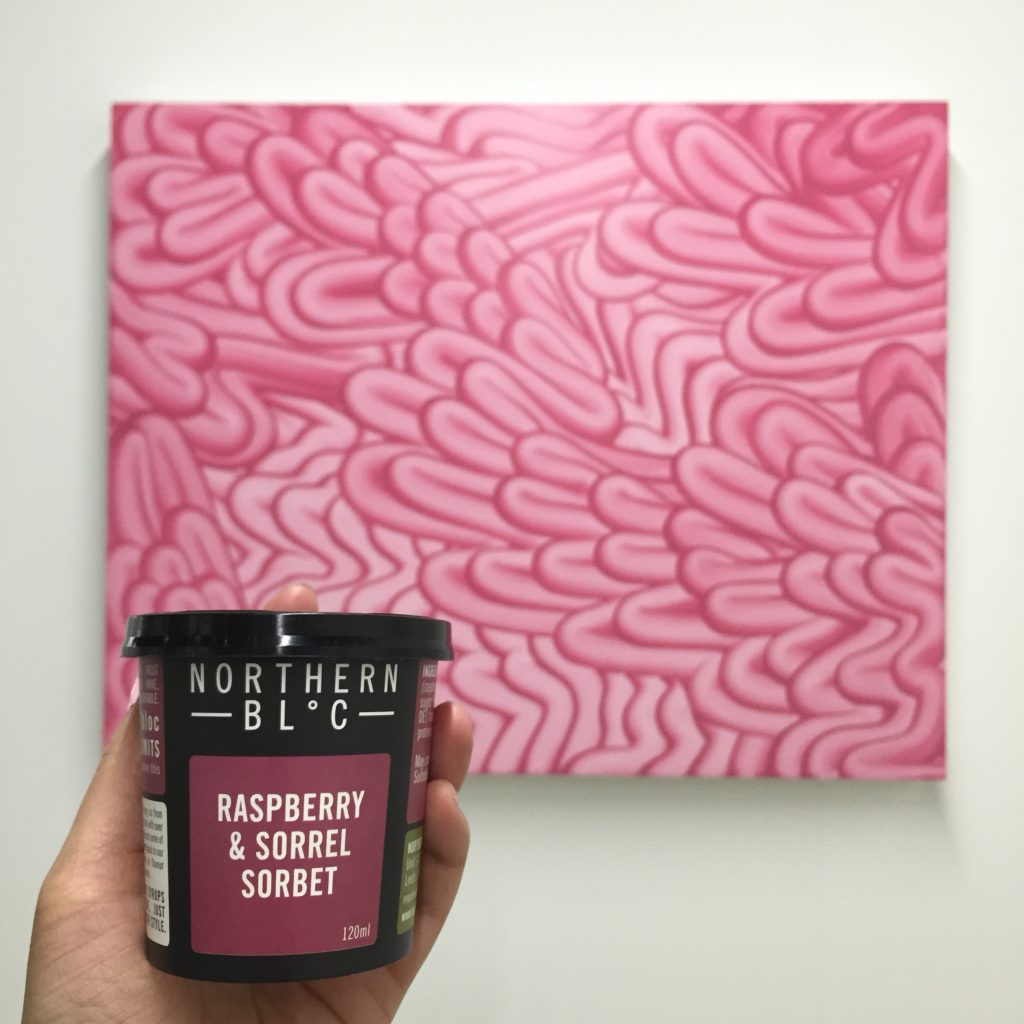 A collective of talented emerging artists,  STCFTHOFTS (Set the Controls) a not-for-profit arts organisation, now plays home to two public galleries both with an annual programme of contemporary art exhibitions, commissions, residencies and events. All whilst providing studios, bursaries & a development programme for its 20+ emerging artists.
They are exhibiting at this years Manchester Contemporary at the Old Granda Studios in Manchester.  22-25 September 2016.
Whats being Exhibited?
Jack Otway is exhibiting his ice cream inspired collection of paintings (acrylic on wet-sanded gesso) and we can confirm its mesmerising.
In addition, the collective of artists have produced one of a kind vessels in which Northern Bl°c ice cream will be served.
Who knew you could eat our ice cream from a piece of art!
If art is your thing, then we're sure this event will already be in your diary.  If you are new to it, we'd throughly recommend going down.  Theres a huge range of art and its all accessible.