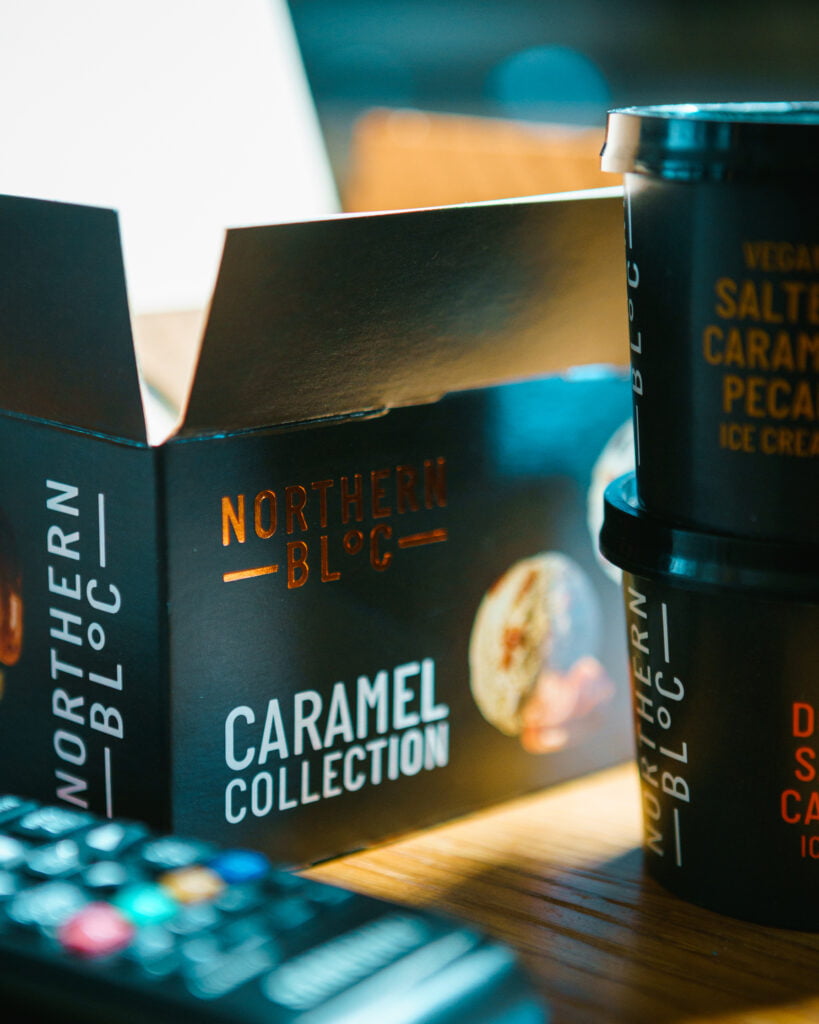 The clocks go back and it's official: staying in is the new going out. No amount of mulled wine and layering can top being at home, indoors, curled up under a massive duvet. It's big sweaters, big socks season — and we're here for it.

We've put together a list of our top ten things to do while keeping cosy; not like you need an excuse.

Get pampered

A face mask and chill Spotify list is enough to create a home spa experience. Run a hot bath and light a candle for an upgrade.  
Indulge in the sweetest of treats
Make sure you're stocked up for those long nights in. Our Caramel Collection —containing four indulgent portions of salted caramel goodness — is great for sharing. Or not. The choice is yours.
Read a book
You know all those books you've not gotten around to reading? They're there, on the shelf, waiting for this moment!  
Rewatch classic box sets

Yes, we get it — Succession is great. But with the nights getting longer, it's time to revisit the classics; because a week between episodes is just too long a wait.

Why not dive into the world of Don Draper with a rewatch of Mad Men? Or if you're looking for some comedic action, have a throwback night with the best episodes from Parks and Recreation. With so many box sets available to stream, it's the perfect time to enjoy some of the old faves. 

Do some baking

The smell of baked goods in the oven is especially great this time of year. Check out our inspirations page for ideas! 

Call a pal
We text, we Zoom, we DM on Instagram — but nothing replaces a good (is it old fashion now?) phone call. A nice chat with a friend can really brighten up a dark evening, and it's always good to check in. 
Try a new takeaway
There's no better excuse than the sun setting before 5PM to try something new and delicious, delivered right to your door. There's loads of fantastic plant-based options these days, too; your new favourite go-to is out there waiting!
Light the good candles

You know the really nice one you got gifted a while back? The one you've been saving just because? Now is the time to light all the good candles — you deserve it.
Plan a dream vaycay

Having a holiday to look forward to is just the best, isn't it? Take a few hours out to start planning your next dream destination. Maybe somewhere warm?
Level up your cosy
New pillows, that extra soft throw; take your couch cosy to the next level, because during these cold, long months — you deserve it.