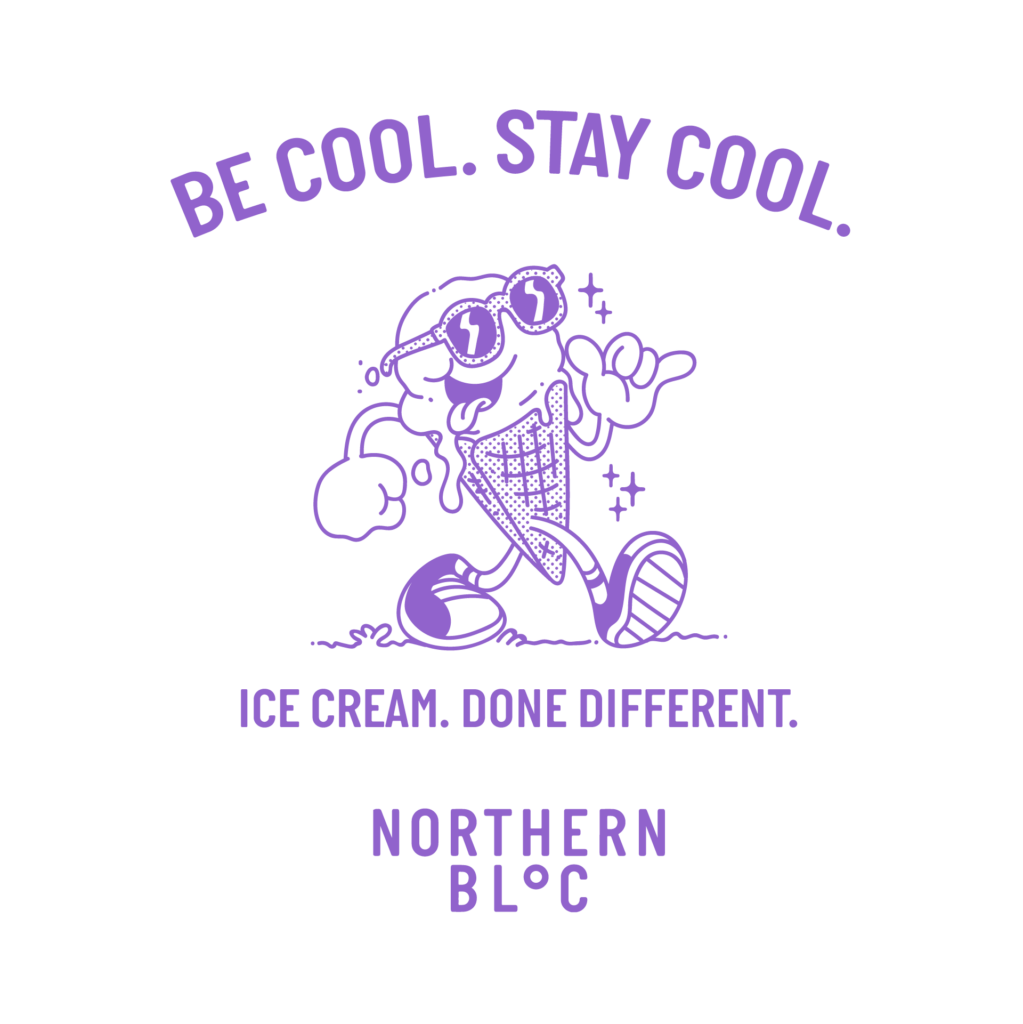 Right, we've called it: summer is here. There's been a few warm weekends in the mix, and some nice long days of sunny rays. It's the top tier season if we do say ourselves, and it's – basically – arrived.

In preparation for an awesome few months of great vibes and the best beer gardens ahead, we've put together our top ten ways to be cool & stay cool this summer. 
NB°C ICE CREAM
NORTHERN BL°C ice cream is not just for summer; but a tub of the good stuff is the ideal seasonal pairing. With so many delicious, indulgent flavours to try (over 20!), there's always time to find a new cool favourite. Check out our Caramel and Chocolate Collections for a sweet selection; available at Ocado, Waitrose, Booths, Amazon Fresh, Gopuff and Gorillas — plus loads of independent retailers!

FUJIFILM INSTAX CAMERA
Capture those ace summer memories instantly with a Fujifilm Instax camera. These handy cameras are retro-gone-modern and come in loads of cute colours to suit your style!
COOLING PILLOW
The coveted cold side of the pillow can be yours, always, with a cooling pillow. Pick one up for a next level sleep experience.
PADDLING POOL WITH SEATS
Your back-garden must-have for summer, a paddling pool with seats makes a great addition to any summer-y afternoon.
FATBOY INFLATABLE LOUNGER
The original air lounger is easy to fold and take with you everywhere. Get comfy and lounged out just about anywhere, from the park to poolside, at parties and more.
BLUETOOTH SPEAKER
Upgrade your listening experience with a bluetooth speaker. Because good tunes, lazy afternoons and hot days are the perfect combination.
NB°C GARDEN PARASOL
A garden parasol is great for staying cool. But a NB°C garden parasol is great for being cool.
CHILL NEON / LED SIGN
Bring the chill vibes to your atmosphere, literally, with a neon chill sign. The neon trend is here to stay, and we're here for it!
ICE CUBE TRAY
A cool(ing) classic. Just add water.
SUNGLASSES
Nothing says summer-ready like a fresh pair of sunnies. Great for UV protection and maximising your cool.
You can win all these items as part of our Be Cool. Stay Cool prize bundle! To enter, simply fill out the form here or tag us @northern_bloc and #becoolstaycool when you enjoy NB°C ice cream over the summer for a chance to win.