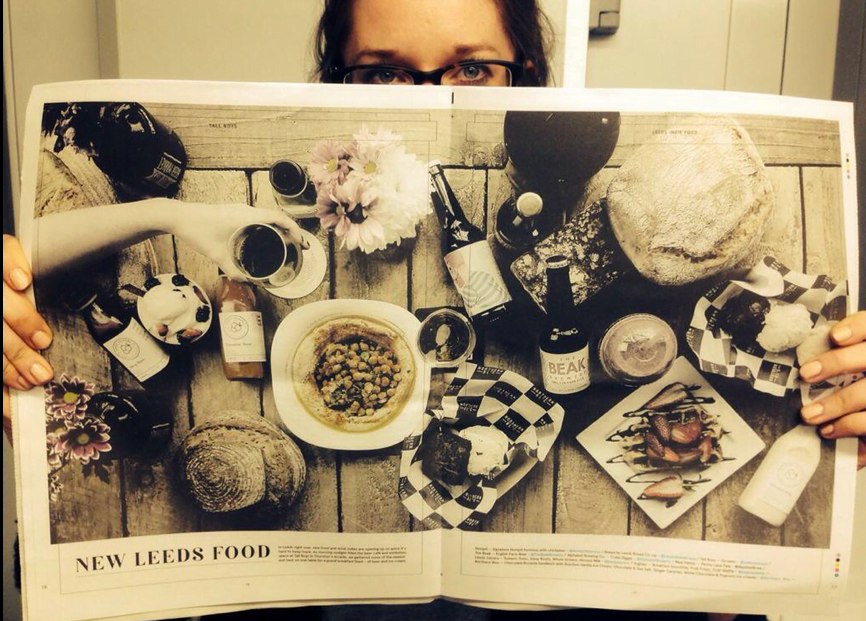 We've been rather busy over the last month in Leeds Trinity Kitchen which has been a great experience for us so far and we're sure the adventure will continue until we leave on the 10th May. Our time there has been invaluable in getting Northern Bloc on the Leeds food lover's radar; discovering what everyone thinks of our Spring menu and all the sauces and toppings that go with it. We're delighted that people have been so enamoured with our ice cream that we've been included in not one but two 'top' lists of things to eat in Leeds.
Firstly, we made it onto Leeds-List website, see full article here:
"Ten Things You Need To Eat In Leeds This Spring"
Secondly, WOW247 were shouting about our blondies:
And last but certainly not least, we are honoured and excited to be included in the newest edition of The City Talking (supplement within The Yorkshire Evening Post), featured alongside Leeds wonder-foodies (and drinkies) Leeds Bread Coop, Yoghies Leeds, Beak Brewery, Leeds Juicery and Humpit Hummus. Photo shown above. Other features in there include articles on Leeds finest Indian Street food provider Bundobust, Hunslet's beer heaven Northern Monk Brewery and loads more great stuff.
Find out more about them here: thecitytalking.com