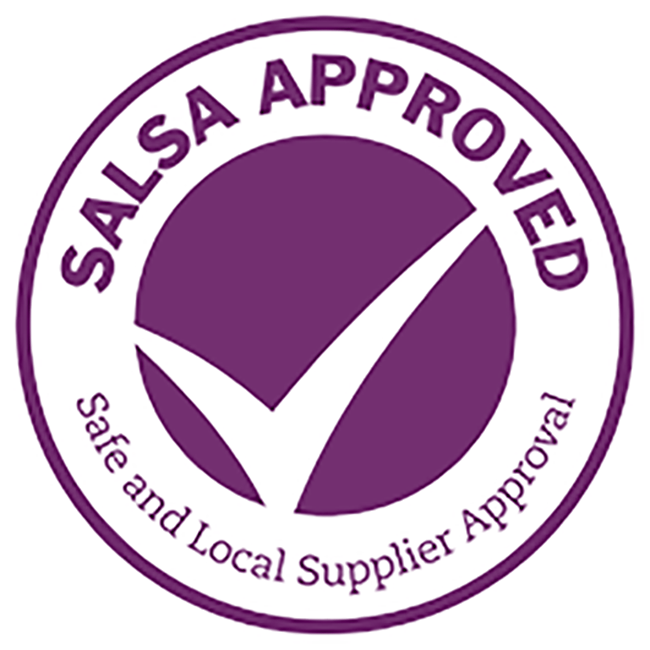 We are proud to say that we are now a SALSA approved supplier!
WHAT IS SALSA?
"SALSA is a food-safety standard written by experienced food safety experts to reflect both the legal requirements of producers and the enhanced expectations of 'best practice' of professional food buyers.
SALSA certification is only granted to suppliers who are able to demonstrate to an auditor that they are able to produce safe and legal food and are committed to continually meeting the requirements of the SALSA standard." (SALSAFOOD.CO.UK)
WHAT DOES THIS MEAN FOR NORTHERN BL°C?
"Demand for locally or regionally sourced products remains a key priority within the food industry.  Many of the UK's major buyers including supermarkets, food service, catering suppliers, local authorities and health trusts see local sourcing as a major objective. Continued growth in local sourcing initiatives has reinforced SALSA's position as a recognised approval scheme.  Delivering a robust and effective food safety certification scheme." (SALSAFOOD.CO.UK)
Essentially as we continue to grow as a business and our stockist list grows, it provides our customers with the reassurance that we are working to the highest  standards in food safety.
A BIG well done and THANK YOU to our team, particularly Josh, Manolo and Ben for their continued hard work!
We'll definitely be going out for a couple after work to celebrate!