AT NB°C WE ARE ICE CREAM EXPERTS.
 INSPIRED BY OUR URBAN SURROUNDINGS WE CREATE
ICE CREAM. DONE DIFFERENT.
25+ bold flavours including Dairy & Plant Based / Vegan.
Available in 5L & 2.5L Napolis for scooping & 100ml impulse tubs.
ALCHEMISTS
APPLYING SCIENCE TO INNOVATE
Our all natural recipes are studied down to the molecular level to ensure no artificial stabilisers or emulsifiers are ever required. Our range of BOLD flavours are developed and made by our Director of NPD Manolo Imperatori.  He's world renowned ice cream maker and scientist.  With over 100 years of family history in traditional Italian ice cream making in his blood,  Manolo has dedicated the last 10 years to the development of an innovative vegetable based fibre which we use in our modern ice cream recipes.
This ingredient, exclusive to us allows us to make ice cream that is:
Easy to scoop straight from the freezer
Slow melt rate
Super smooth in texture
Lower in fat and sugar
Gluten free & egg free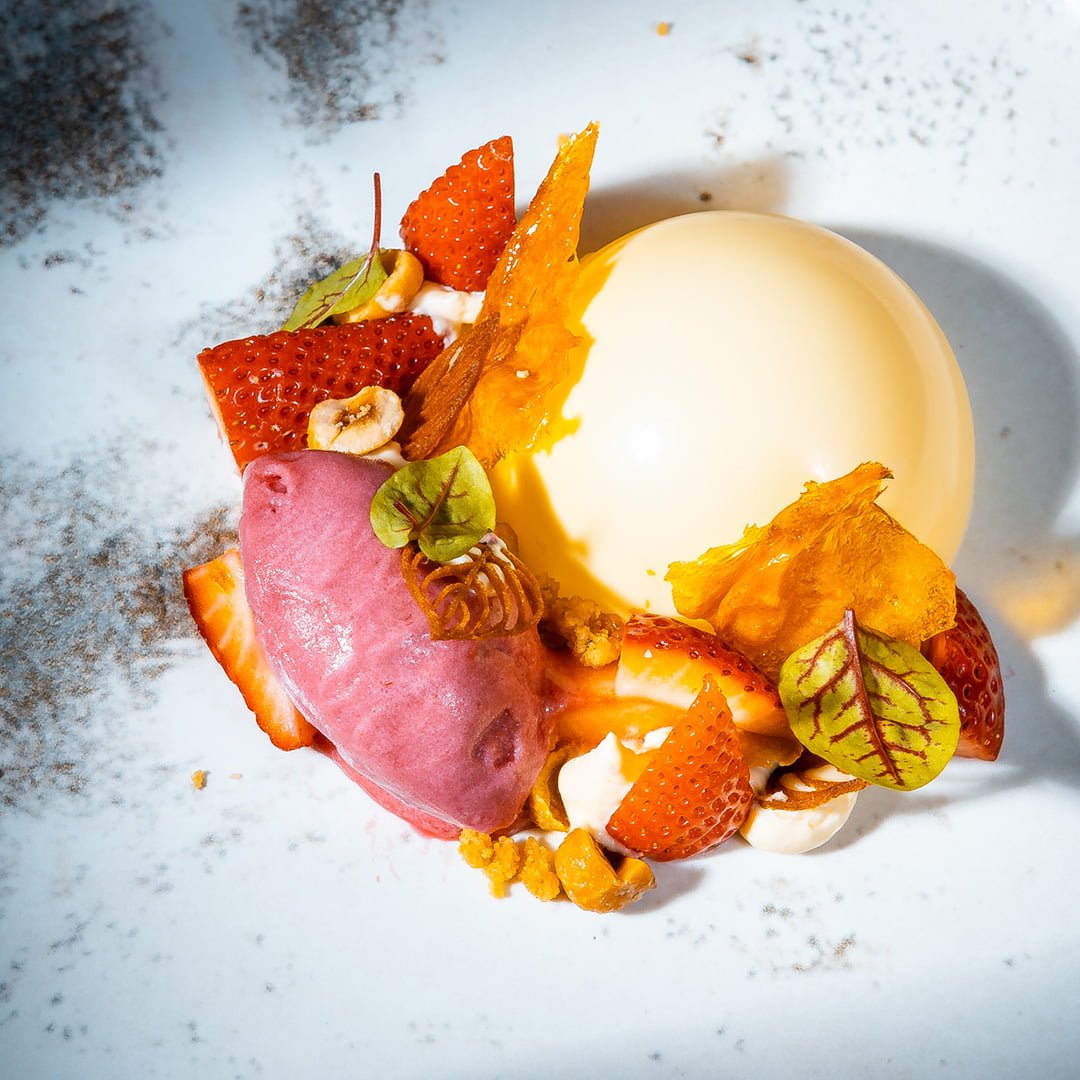 RELENTLESS
PURSUIT OF PERFECTION
Our products are an ice cream / gelato hybrid with a lower air content than other commercial ice creams.
We only ever use the highest quality, responsibly sourced, natural ingredients.
Our flavours and unique combinations are BOLD. Most of which have been specifically created for the food service industry and are not available in retailers.
PLANT BASED PIONEERS
CHALLENGING THE NORM & LEADING THE WAY
Britain is more vegan-friendly than ever. About 1% of the UK population is vegan, and yet more go for a flexitarian diet for health, ethical or environmental reasons. We believe if consumers want to or need to choose a diary-free diet, they shouldn't have to compromise. That's where the our vegan Northern Bloc range comes in, allowing chefs and restaurants to provide an all-natural, great tasting ice cream for everyone.
Our Vegan range was not a response to a trend.  It was years in the making and only with the evolution of science, technology and ingredients did we feel it was ready launch. It was essential that our vegan range embodied everything our core range stands for; great tasting, indulgent textures and bold favours using only responsibly-sourced, natural ingredients, never anything artificial.
Launched in March 2018 our Vegan range is available in 500ml and 2.5L. We started off with four delicious flavours. Now in 2020, we have 15+ vegan society registered flavours in our range.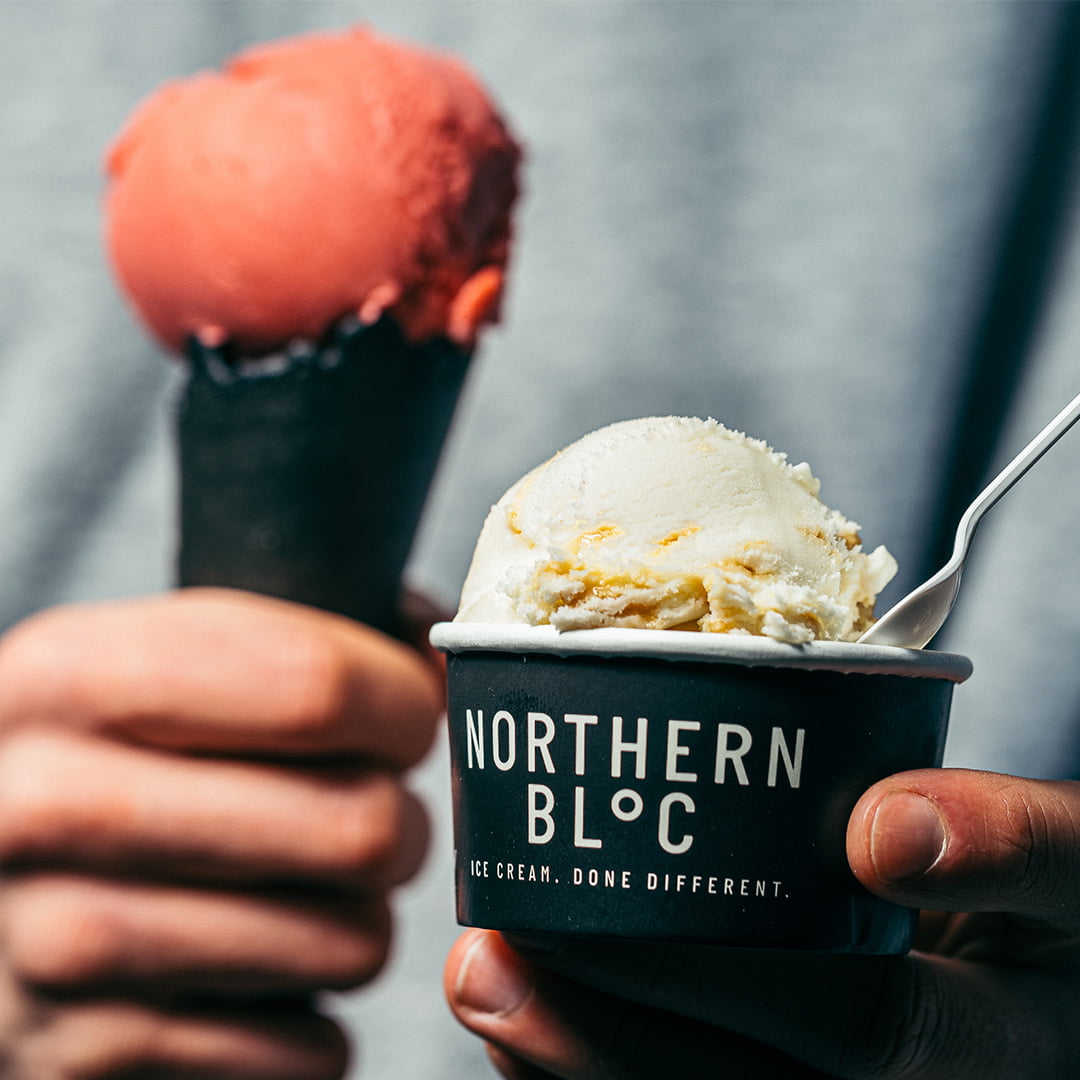 ICE CREAM FOR EVERY OCCASION
Scooping & Tubs to go
Our ice creams are available in Napolis for scooping and foodservice and in pre-packaged 100ml tubs to go.
We work with a number of distributers across the UK so we've got you covered.
Download our latest product list below or contact us at enquiries@northern-bloc.com for further information.