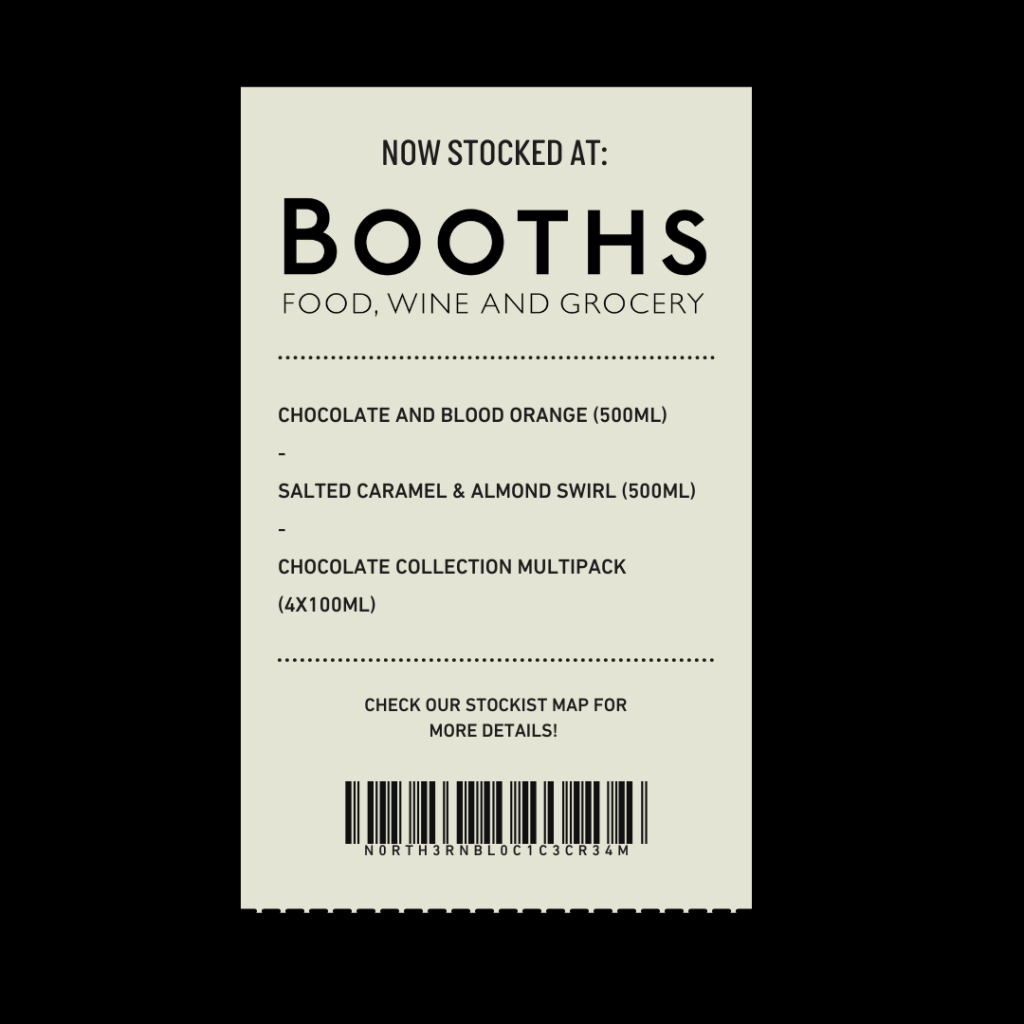 HUGE NEWS! WE ARE NOW STOCKED AT BOOTHS!
You can now find us in the freezer aisles at Booths! Check our stockist map to find your fix in the North West.
Now available in Booths:
NORTHERN BL°C Salted Caramel & Almond Swirl, 500ml
A sweet fusion of salted caramel plant-based ice cream, crunchy caramelised almonds and a caramel ripple.
NORTHERN BL°C Chocolate & Blood Orange, 500ml
A rich, plant-based chocolate ice cream with a citrusy Sicilian blood orange compote.
NORTHERN BL°C Chocolate Collection Multipack, 4x100ml
A multipack of 4 indulgent mini-ice cream tubs including Chocolate Stracciatella (Indulgent dark chocolate ice cream packed full of dark chocolate shards) and Chocolate & Honeycomb (Dark chocolate ice cream swirled with sweet honeycomb chunks).